What to think about before planting roots in one of Chicago's best suburbs
Arlington Heights is a beautiful suburban neighborhood in Illinois. Around 30 minutes outside of Downtown Chicago, it's a great area if you're looking for the best of city life as well as the benefits of living in the suburbs. If you're considering moving here, here are the top five things you should look into first!
Your Job
What to do about work is always a question when moving to a new city—especially if you're moving from someplace far away and are unable to commute to your current job. Fortunately, in Arlington Heights, there are many job opportunities and employment growth has been increasing in the past decade.
Since it's a suburban neighborhood, there are also many employment options for work slightly outside of Arlington Heights itself to consider, such as Downtown Chicago, Rockford, and Naperville. Compared to the rest of the United States, Chicago is known for having a higher employment rate than the national average. Its biggest employment sectors include healthcare, business, engineering, finance, transportation, and more. So, there are a lot of choices when it comes to what you want to do for a living and a lot of work areas that you may already have relevant experience in!
Transportation
If you do plan on working outside of Arlington Heights once you move here, you're probably wondering about the commuting options and what your daily commute could be like. Arlington is home to two different train stations—part of the
Metra Rail
—that are convenient to get you into the city for work. Both of these stations will get you into Downtown Chicago in just over 30 minutes—and that's during rush hour! If you need to go further for anything other than work, the rail can take you to Harvard or even the O'Hare International Airport. No matter where you want to go, the Metra can get you where you need to be!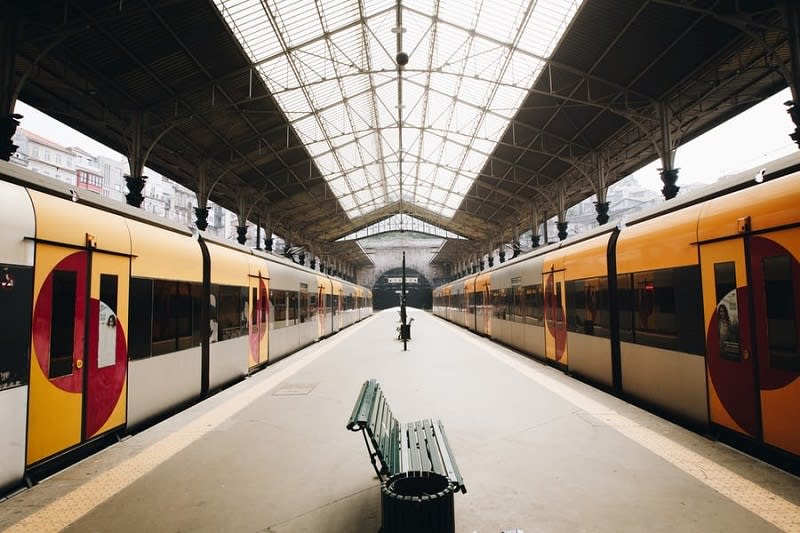 As for getting around town itself, Arlington Heights is a very accessible city. There are many biking and walking paths throughout the city as well as a great bus system. The
Pace Suburban Bus system
will get you to and from anywhere you need to go in Arlington Heights. This bus system is one of the leading transportation services in the country and is known for its innovation and quality.
Entertainment
Of course, once you're living in Arlington Heights, you and your family will want fun things to do and explore together. Luckily, there are lots of different options for entertainment in the area.
Downtown Arlington Heights has numerous restaurants, coffee shops, and retailers. If you love the outdoors, you can visit one of the many parks throughout the city, where there is plenty of open space for you to play outdoor games with the family, bike, run, or have a picnic. The possibilities are endless.
Arlington Heights also has a lot of entertainment attractions you can visit. One popular place is the House of Music & Entertainment (
HOME Bar
). At HOME Bar, you can:
Hear live performances from singers, bands, DJs, entertainers, and more on their stage, which has both standing and seating areas
Watch all of your favorite sports in their sports bar, which has 80 plasma TVs
Enjoy tasty food and drinks
Throw a big event in one of their two event rooms, such as a wedding reception, a reunion, or a bachelor/bachelorette party
No matter what you're interested in, there's lots of fun to be had at HOME Bar.
If you're a film lover, you can visit CMX Arlington Heights, a movie theatre where you can catch all of the latest films. What's great about this cinema is that there are recliner seats so you can watch your favorite films in total comfort. Whether you like family films, comedies, or action movies, this is the place for you!
Another thing to do is to visit
Topgolf
. Here, you can play golf games at different difficulty levels, so it's perfect for people of all ages. There isn't just golf at Topgolf—there is also a restaurant and bar, which is great when you're hungry and want to enjoy a drink or cocktail after your golf game. You can also throw different events with your friends here, such as bachelor or bachelorette parties and birthday celebrations.
Arlington Heights is also home to
Arlington Park
—it's a race track, but not the typical car race track you might be thinking of! The racing here is all about horse racing. In Chicago, this sport has been popular since the 1800s, so if you're moving here, this international race track is one to check out! You can watch and bet on horse races, including the huge international horse racing event the park hosts once a year.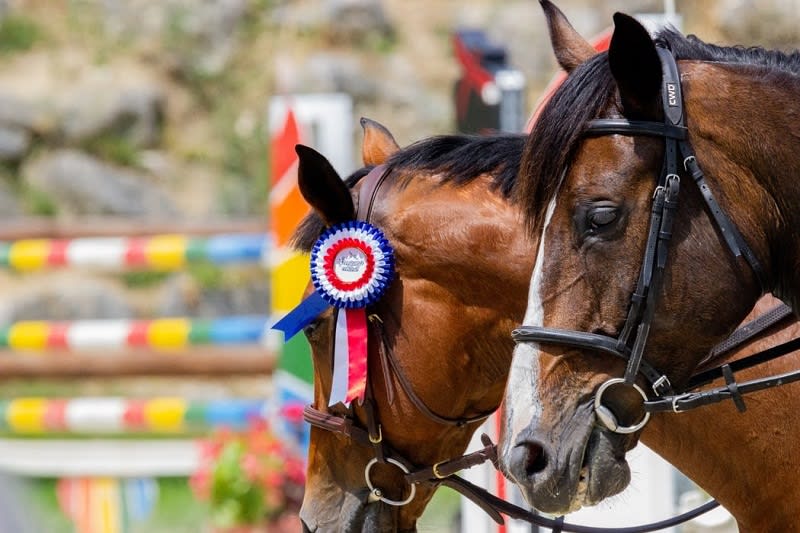 Arlington Heights has a lot of variety when it comes to entertainment options for you to explore if you decide to move here! Additionally, its proximity to the city of Chicago gives you easy access to any events you may want to attend there.
Community
Wondering what your life will be like living in Arlington Heights? This community is active, lively, and diverse. The city even has a motto—"City of Good Neighbors"—that shows how dedicated Arlington Heights is to being good community members. The community is close-knit, where neighbors help one another out. The city attracts people of all ages for many reasons and is a great option for seniors since it's home to the Arlington Heights Senior Center. Arlington Heights is a fantastic place to raise a family because of the community's values, the wide variety of family events, and the number of great schools in the area. Once you're here, you can also visit the
Arlington Mills Community Center
, which has a full-sized gym, a game room, a basketball court, multi-use rooms for various events, and programs such as family nights, multicultural events, and programs for kids and seniors. It's a great place to have fun and connect with people in the Arlington Heights community.
Education
Your family's education is one of the most important things to consider. In Arlington Heights, there are many options for your child's schooling. Whether you're looking for elementary, middle, high school, or even college, Arlington Heights has it all.
The area has seven elementary schools and two middle schools. Both middle schools incorporate technology into their curriculum, which is becoming increasingly important for our kids to learn in today's world. As for high schools, there are five public schools in the area, including John Hersey High School, which is the most popular. Private high schools include St. Viator High School and St. James School. The high schools here are known for their great curricula, making sure teens are well-prepared for post-secondary education.
For educational resources to help with school as well as outside of school, and for the community to come together, there's the
Arlington Heights Memorial Library
. Here, you can learn new things, read books, and attend community events and classes. They offer many different programs for people of all ages, such as Storytime in the Park, resume workshops, technology classes, book and movie discussions, and more! There are lots of resources to explore and learn here.
As for post-secondary education, Robert Morris University Illinois, now known as Roosevelt University, is located here. This school is known for its career-focused programs that give students both in-class and real-world experience. Its most popular programs are psychology, biology, management, accounting, and hospitality administration. The great thing about Arlington Heights education is that it will prepare your children for any college they wish to attend in the country. No matter what level of education you or your family is at, this city has it all.
Moving to Arlington Heights
Now that you've started to explore the basics of what life in Arlington Heights is like, you might decide that this wonderful community is the place for you! If you're looking for homes for sale in Arlington Heights, IL,
LIV Partners
real estate can help make your dreams come true.